About Us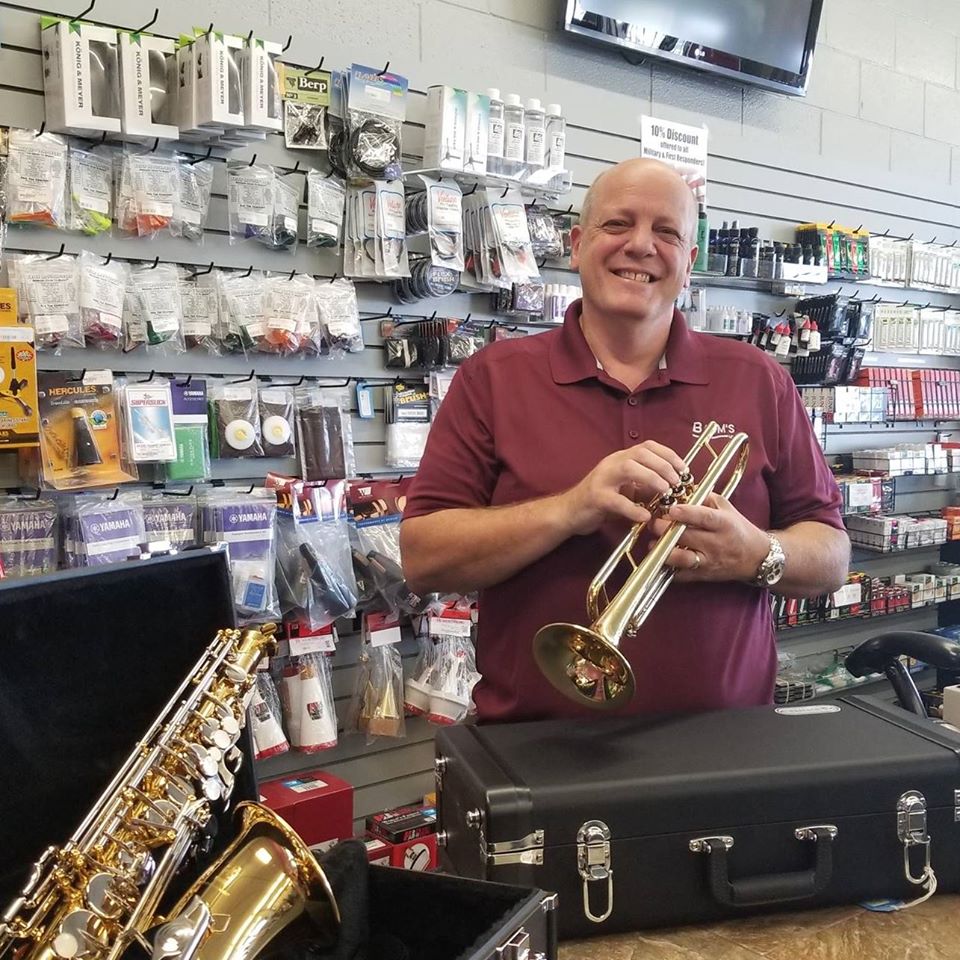 Dan Louton - Owner
For over 73 years, Baum's Music has been a cornerstone to New Mexico's music education programs and a trusted resource for our state's amazing artists. Originally located on Cornell, and later moving to south San Mateo, the store's current location at Eubank & Candeleria has become a neighborhood landmark since 1973.
Founded in 1947 by Elmer Baum, Baum's Music has since molded its strong values on being a locally-owned, family-run operation with a distinctive focus on service. Jerry Baum (Elmer's son) sold the business to its second "family" in 1988…Bill & Mary Krum. Bill (a UNM fine arts graduate, former APS string teacher, and businessman) and Mary (an accomplished pianist and skilled bookkeeper) passed their passion for music onto their children. Their eldest, Marcy, and her husband Dan Louton, came on board in 2001 to help expand and modernize the operations. Since Marcy & Dan took ownership of the store, their five children, as well as six of their grandchildren, have all spent time working at Baum's Music while expanding their own passions for music and service.
Amidst the store's immense growth in recent years, Marcy & Dan's primary focus remains the same – service within a familiar, family-trusted environment. In addition to offering instruments & accessories, Baum's Music provides amazing opportunities for specialized instruction from many of the best musicians and educators in the state. At Baum's, you will also find the largest instrument repair site in New Mexico, a necessity when taking care of nearly 75% of the state's school instrument repair & maintenance.
Whether it be for a reed, a repair, or any other resounding reason, we welcome you to come visit and let us share in the gift of music.