Music Lesssons - Meet Our Instructors
Tonya Akeley -
Low Brass Instructor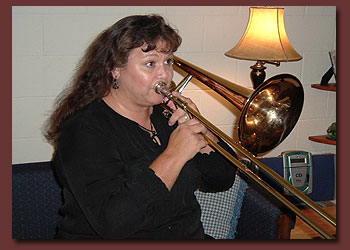 Contact: 505-301-3816
Tonya holds an undergraduate degree from the University of North Texas. She has studied with Vern Kagarice, John Engelkes, Larry Isaacson, and John Kitzman.
While living in Alaska, she served as personnel manager and principal trombonist with the Anchorage Symphony. While living in California, she freelanced in the San Francisco Bay Area and performed regularly with the Women's Philharmonic, Berkeley Symphony, and Diablo Valley Ballet Orchestra
She continues to perform each summer at the Mendocino Music Festival. Currently, she teaches a large studio of private students in Albuquerque and performs with Opera Southwest. She has performed with the New Mexico Symphony and the Santa Fe Symphony.
Jay Blea -
Drums & Percussion Instructor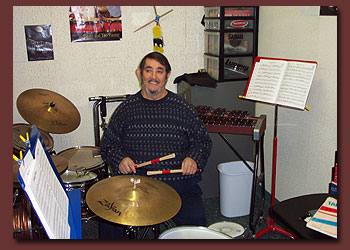 Contact: 505-307-2329
Studies in Music, Percussion Performance at New Mexico State University.
Percussion coach for middle school bands for Albuquerque Public Schools (Desert Ridge MS, Grant MS, Jackson MS, Madison MS) One of Albuquerque's busiest drummers, performing with Tuxedo Junction, concert groups, and combos.
Currently an instructor at Hummingbird Music Camp. Percussion judge for solo and ensemble festivals.
Private instructor for over 25 years.
Leila Fitzsimons -
Piano Instructor/Little Mozarts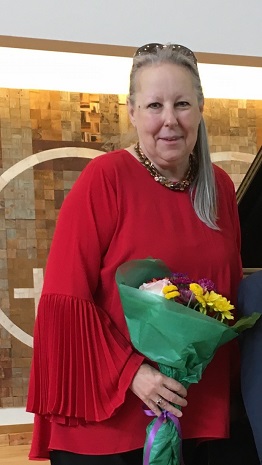 Contact: 505-620-9627
Established Piano Instructor in the Albuquerque area for over 30 years. Musically active since childhood studying piano, voice, percussion and musical theater.
Leila attended the University of Wisconsin-La Crosse studying piano performance with Dallas Weekly and percussion with Wayne Duesterbech.
Leila attended the University of New Mexico focusing on music education and piano performance with Rita Angel. She is an established music teacher of the Preschool Little Mozart Program for the past eighteen years and enjoys teaching all ages and levels.
Susanna Garcia -
Guitar Instructor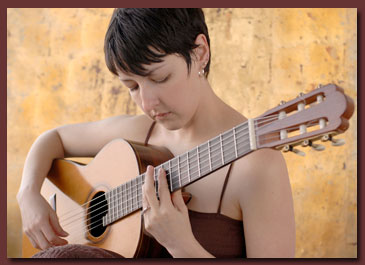 Contact: 505-480-2038
Susanna has been teaching privately, and at the mid and high school levels since 2004.
A regular fixture in Albuquerque's classical guitar community, she has been a finalist and prize winner in several international competitions, including the Texas Guitar Competition and the Sholin Guitar Competition in Tuscon, Arizona.
Susanna has had master classes with some of the world's best guitarist including; David Russel, the Assad Brothers, and Anitgoni Goni.
Susanna has students of all ages and levels and concentrates on classical guitar and fundamentals of music, and has taught at Baum's Music for 8 years.
Ms. Garcia earned her bachelor's of Music in guitar performance from the University of New Mexico where she studied under Michael Chapdelaine; she attended the University of Arizona where she studied with noted pedagogue Thomas Patterson.
Darin Hargis -
Guitar Instructor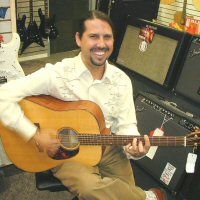 Contact: 505-266-1930
Darrin has been instructing for over 25 years teaching guitar, bass, mandolin, and banjo. In college he studied guitar at the University of New Mexico under Michael Chapdelaine and graduated on the Dean's list with a BA in music performance. In addition to his university studies, he has studied in master classes with great classical guitarists such as Ricardo Cobo, David Starobin(Peabody Institute), William Kannengiser(UCLA), and Bruce Hoizeman(Florida State). During his university studies, he taught three summers at Hummingbird Music Camp. Darrin has performed extensively throughout the southwest with various groups including Micky Cruz and Sismo, Albuquerque Civic Light Orchestra(Musical Theater Southwest) and the New Mexico Reperatory Theater in such shows as Chicago, Blood Wedding, Three Penny Opera, and A Chorus Line.
Cathy Hawthorne -
Flute & Piano Instructor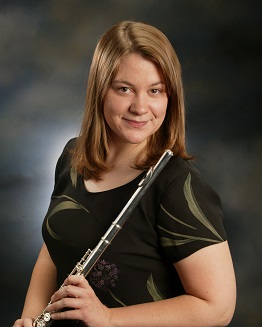 Contact: 505-400-1790
Cathy has been an active performer and teacher in the Albuquerque and surrounding areas since moving to New Mexico in 1999. She has appeared with many local ensembles including the New Mexico Symphony Orchestra, San Juan Symphony, Bosque Chamber Music Society, Enchantment Handbell Ensemble, Duo Artigiano and Bellissima Duo.
Cathy maintains a private music studio, where she teaches flute and piano. Her students participate in the Albuquerque Youth Symphony programs, Allstate ensembles, Flute Fiesta and studio recitals. She is a certified Suzuki instructor, and uses both Suzuki and traditional methods in her instruction. She is certified in the Harmony Road Music Program, a leading early childhood educational curriculum, and has assisted in developing and implementing the program at various locations in Albuquerque.
Cathy received her Master of Music in Flute Performance at the University of New Mexico, where she was the winner of the MTNA state competition in both 1999 and 2000, winner of the MTNA district competition in 2001, and went on to compete at the MTNA National Division in Washington D.C., in 2001. She received her Bachelor of Music in Flute Performance from Wichita State University, where she received the Mary Koch Award for musical achievement and was a featured soloist on the 1999 Concerto-Aria Concert. Her principal teachers have been Dr. France Shelly, Valerie Potter and Peter Ader.
Cathy's other interests include photography and jewelry. She has worked as a professional freelance photographer throughout the Southwest for the past 15 years, and has recently developed her own line of jewelry that sells to an international market.
Dennis Heeter -
French Horn & Trumpet Instructor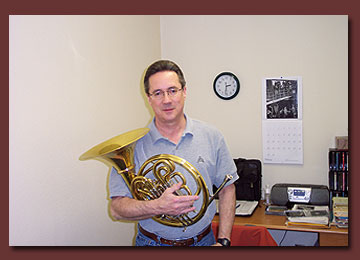 Contact: 505-934-7530
Studies in Music, the University of New Mexico and Eastern University. Studied with Warren Gref, Ralph Pyle, Wayne Sharp, and Joel Scott. Master Classes with James Decker and Dale Clevenger.
Performed with the Santa Monica Symphony, Ventura Symphony, Westminster Symphony, Pasadena Chamber Orchestra, Santa Barbara Symphony, New Mexico Symphony, Santa Fe Symphony, Sinfonia de Albuquerque, San Juan Symphony, Roswell Symphony, Santa Fe Opera, and ACLOA.
Founding member of the Albuquerque Wind Quintet. Private instructor since 1984, at Baum's Music, with many students who have participated in All-State and Youth Symphonies.
Kanoa Kaluhiwa -
Saxophone & Jazz Theory Instructor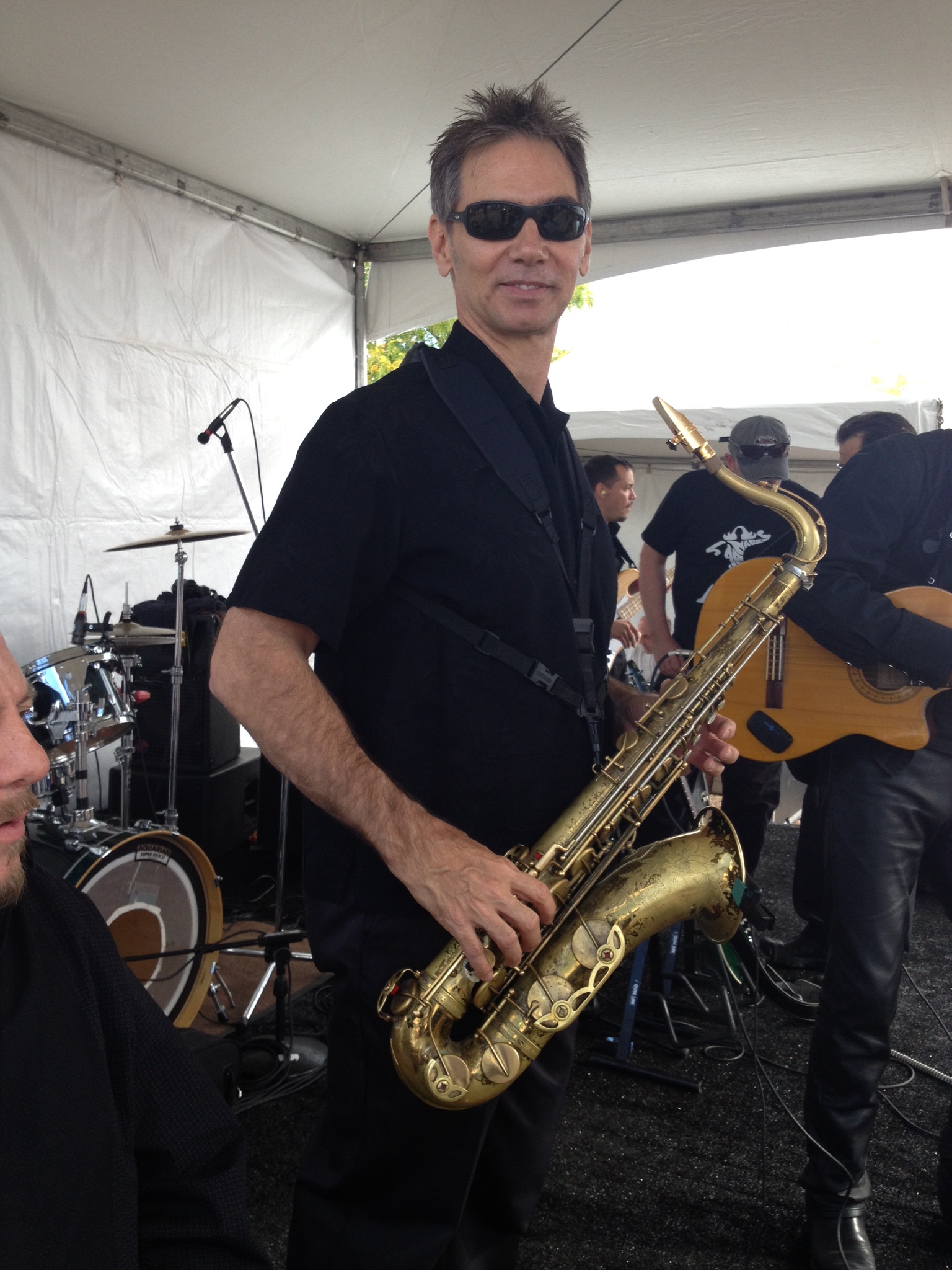 Contact: 505-228-9264
Tenor saxophonist Kanoa Kaluhiwa was born in Hawaii but spent his formative years in Las Cruces, New Mexico. While still a high school student, Kanoa played professionally and was awarded two scholarships to the Eastman School of Music summer Sessions in New York.
Upon graduation from high school, he was awarded a scholarship to the Berklee School of Music in Boston, Massachusetts where he spent three years studying jazz performance and music theory under various teachers, including George Garzone and Joe Viola.
Subsequently, Kaluhiwa has studied with Dave Liebman(Sax master Class 2002, Stroudsburg, Pa.) Eddie Daniels(Santa FE, NM), Chris Potter(NYC), Kevin Hayes(NYC). He continues to study jazz with Charlie Banaca(Boston, MA) and to explore African rythms through study and performance with Heidi Alina on the Djembe. A fairly new endeavor is his study of the Mbira, a Zimbabwean instrument indigenous to the Shona people. Master musicians Jennifer Kyker and Mike Cox were influential in his Mbira studies. He continues to study Mbira with Alyson Steinman and Joy Shulman.
Since returning to Albuquerque in 1982. Kaluhiwa has performed with a broad array of musicians locally, nationally, and internationally. Musically multifaceted, Kaluhiwa is equally at home with straight-ahead jazz, modern jazz, and African jazz groups. He has recorded and toured with Ottmar Liebert, and is featured on recordings with Sparx, The Manzanares, Barret Martin, and John Gagan, as well as his own band Soul's Desire.
Additionally, Kanoa teaches and performs at the Outpost Performance Space in Albuquerque and has standing gigs with Ron Hellman and the Manzanares in Santa Fe, NM. Among the many instruments, Kaluhiwa plays are the tenor sax, the piano, the Djembe, and the Mbira. He provides professional music instruction on the saxophone and jazz theory for all instruments at Baum's Music since 2008
Willy Sucre -
Violin/Viola Instructor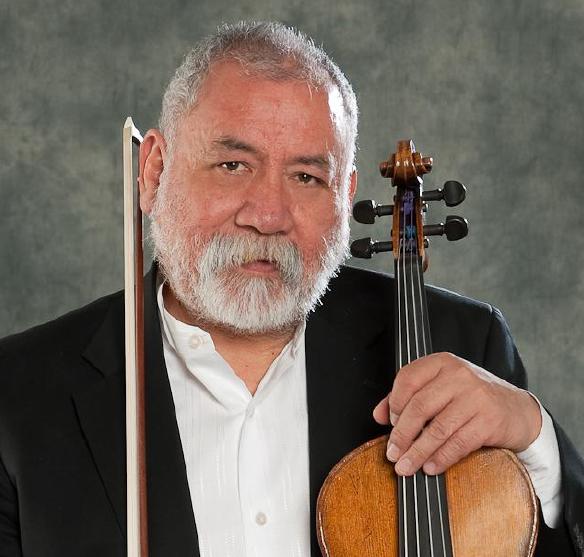 Contact: 505-720-5772
Violist Willy Sucre is a member of the New Mexico Symphony Orchestra and the driving force behind the "Willy Sucre & Friends" concerts. Born in La Paz, Bolivia, Sucre studied at the Conservatorio Nacional de Musica in La Paz; Colby College Chamber Music Institute in Waterville, Maine; Mannes School of Music in New York; and the Peabody Conservatory in Baltimore, Maryland.
He has been conductor and Music Director of the Albuquerque Philharmonic Orchestra; assistant conductor and principal viola of the Canada Symphony Orchestra in Montreal; assistant conductor and assistant principal viola of the New Mexico Symphony Orchestra; principal viola and guest conductor of the National Symphony of Bolivia, the Chamber Orchestra of La Paz, and the Albuquerque Chamber Orchestra. As a chamber musician, Sucre was the founder of the Cuarteto Boliviano, guest violist with various chamber music ensembles, and for ten years the violist of the Helios String Quartet.
His experience includes extensive chamber music concerts, lectures and school demonstrations, CD recordings, and television performances throughout South, Central and North America. Sucre spends most of his summers in South America pursuing his major interests: to find new works of chamber music by modern composers and to encourage composers both here and in South America to write new pieces, especially piano quartets. He enjoys playing with other musicians and ensembles of diverse instrumentation.
Lee Taylor -
Saxophone, Clarinet & Flute Instructor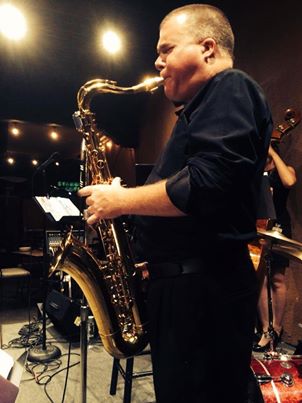 Contact: 505-350-1330
Lee Taylor is a woodwind player who has been an active part of the Albuquerque music scene for several years. Lee is a graduate of the University of New Mexico where he earned a Bachelor of Music degree in Saxophone Performance. He has studied saxophone, clarinet and flute with many teachers including Greg Armstrong, Gary Foster, Keith Lemmons, Mark Vinci, and John Winder.
Lee has performed with many of the top names in the music business including such popular artists as Vikki Carr, Lou Christie, Rosemary Clooney, The Fifth Dimension, The Four Tops, Crystal Gayle, Susan Lucci, Johnny Mathis, The McGuire Sisters, Wayne Newton, Olivia Newton-John, The O'Jays, Bernadette Peters, Regis Philbin, Martha Reeves and The Vandellas, Don Rickles, Red Skelton, The Temptations, Frankie Valli, Ben Vereen, and Bobby Vinton. Lee has also performed with the stage productions Classic Albums Live, 42nd Street, Sunset Boulevard, The Santa Fe Symphony Orchestra, and The New Mexico Symphony Orchestra.
As a jazz artist, Lee has performed with Toshiko Akiyoshi, Louis Bellson, Wayne Bergeron, Tony Campise, Matt Catingub, Frank Capp, Pete Cristlieb, Eddie Daniels, John Fedchock, Clay Jenkins, John Lewis of the Modern Jazz Quartet, Joe Lovano, Dennis Mackrel, Kevin Mahogany, Andy Martin, Paul McKee, Bob McChesney, Butch Miles, Abe Most, The New York Voices, Dick Oatts, The Outpost Repertory Jazz Orchestra, Alan Pasqua, Bobby Shew, Ed Soph, Richard Stoltzman, Fred Sturm, Lew Tabackin, Clark Terry, Bill Watrous, and Scott Wendholt among many others. From 1990 through 1992, Lee was a member of the Glenn Miller Orchestra under the direction of Larry O'Brien, playing alto saxophone, clarinet, flute and singing with the Moonlight Serenaders vocal group. As part of a world tour with the Glenn Miller Orchestra, Lee toured Japan, North and South America, Europe, and performed at the Hollywood Bowl in Hollywood, California. He appears on two CDs as a member of the Glenn Miller Orchestra; Moonlight Serenade (1990) and Here We Go Again (1992). Lee has also performed on the S.S. Norway and Royal Viking Sun cruise ships, the Mississippi Queen and the Delta Queen Riverboats and is featured on the soundtrack to the IMAX movie Thrill Ride.
Lee's diverse musical experience keeps him in demand as a performer and educator. He currently maintains a large private teaching studio at Baum's Music in Albuquerque, New Mexico. www.leetaylormusic.com